« First of all, it is a meeting place where paths converge: yours, mine and that of the clay. It is a workshop open to others and their environment.»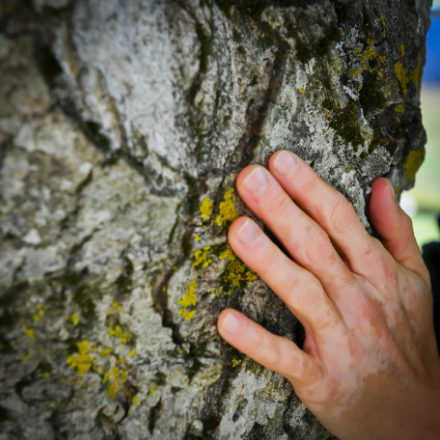 « First of all, it is a meeting place where paths converge: yours, mine and that of the clay. It is a workshop open to others and their environment. »
Daniel de Montmollin 
Nature is a source of inspiration, plants, trees, landscapes, rocks inspire the pots, shapes, colours of my production. It is also a formidable reserve of raw materials from which I draw (clays, various volcanic rocks, ash, wood, sawdust, earth, various mineral elements, flowers...). 
Very often it is the observation of nature that gives me the idea of a new technique of working the earth. I wonder how nature does it to obtain these results of shapes, impressions, colours, etc... So I try to understand the processes of natural creations and to "copy" them. I blow like wind "burle", I make layers like time, I decant, I burn, I dry in the sun. Having spent time observing it is never in vain.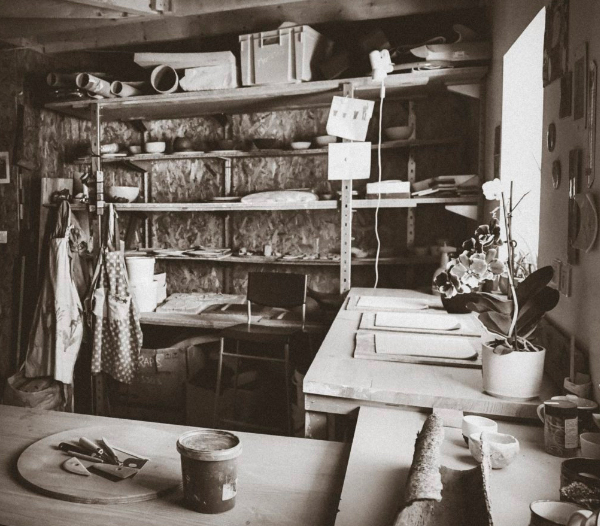 A small shop for exhibition and sale that allows me to present my collections. I welcome both private individuals and professionals, most often by appointment. Because to welcome is to be available to the other for a meeting, it is an opening, it is to take time for the other, in this exchange there is already a potential to explore.

You can discover many new creations, outwith the catalogue: garden centre pottery, sculptures, jewellery, wall plants holders, basins, nesting boxes, etc... Creations for all budgets but always made with attention and love. 

The workshop is anchored in a territory, if it is always happy for the pieces to travel, it is also important that they are accessible to all, in the middle of the meadows where they were born.
« Man is surrounded by this nature of which he himself is a part and with which he makes a covenant. »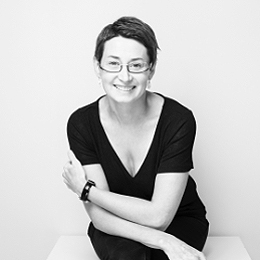 I have the passion 
to transmit and
to share the most
possible.
Member of the Ateliers
d'Art de France
Since childhood, I have been working with clay. As time goes by, this material always remains mixed with my studies or my work. At the age of 31, i followed ma dream and quit my job to do an 18-month apprenticeship, thus perfecting my training as a ceramist. In 2013, I created my own workshop "Entre terres". I have a passion for research and innovation, the challenge of a new collection, or custom-made. I love clay, stoneware or porcelain, for the infinite freedom they offer me, playing with these materiels, combining them by marrying their differences.
« In the calm of my small workshop, I observe nature in the rhythm of the seasons. I work in the middle of a landscape that inspires me.. »

The main room has several worktops, a dry area for the carving clay and a wet area for throwing. there is a mezzanine allows the manufacture of the enamels and the composition of the decorations. The kilns and part of the equipment are located in the old stable under the workshop, which enable you to be quickly outside. 

Sheltered, without being isolated, this quiet and luminous place is for me a bubble of serenity open to the world.